Persons involved with the project.
Bernhard Lehr

born 1961
living in Echsenbach, a village in Lower Austria
studied social work in Vienna
working as a lector at the university of applied sciences "Fachhochschule Campus Wien" in Vienna,
as a supervisor in Lower Austria and Vienna and
as a trainer in ASYS courses,
having long time practice in social work and counselling
Founder member of ASYS
Irene Müller

Born 1973 near Lucerne, Switzerland. Studied social work, pedagogics and media studies.
Practical work in women shelters with battered women and their children (domestic violence), in a social service, work with mental disabled persons and counselling of lesbian and bisexual women untill 2011.
Currently teaching systemic and solution focussed counselling and sexual pedagogics at the Lucerne University of Applied Sciences and Arts, Department of Social Work.
Member of "Network of solution focused working Switzerland" (NLA).
Switzerland (NLA).
Johannes Herwig-Lempp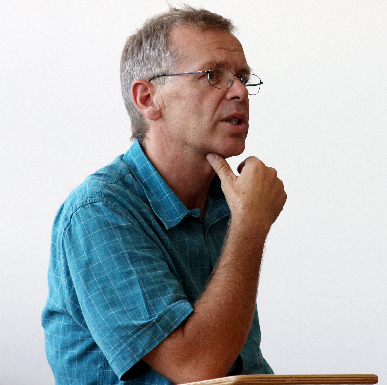 Born in 1957 in Munich, I studied Social Work in Bremen in the early 1980s. Then spent 10 years as a social worker working with drug users, psychiatric patients and in socio-pedagogical family support before coming to teach social work at the Hochschule Merseburg (in eastern Germany, near Leipzig) in 1998.
My training in systemic therapy and counselling (in the late 1980s in Heidelberg) convinced me that this approach is ideally suited for social work, which for me was even then, "more" than "just" counselling. Since that time I have worked to introduce systemic approaches to the profession of social work. The first master's programme for systemic social work in Germany was developed in Merseburg, the first cohort studying from 2009-2011. I have also organised three conferences on the "The diversity of systemic social work" in Merseburg. I continue to work as a systemic supervisor and give trainings in systemic social work. I have published a volume on theories of drug addiction and one on systemic collegial team counselling as well as a number of articles on systemic social work and social work as a profession.
johannes(at)herwig-lempp.de, www.herwig-lempp.de
Katarina Fagerström

Katarina Fagerström is  Master of social sciences and a doctoral student I social work. She is a trained family therapist and Gestalt therapist and authorized psychotherapist in Finland. She has practical working experience in the field of substance misuse and families for 20 years. Her research is about knowledge production in professional networks working with families with substance misuse related problems. At the moment Katarina works as a university teacher in social work at the Swedish School of Social Sciences at the University of Helsinki.
Käthi Vögtli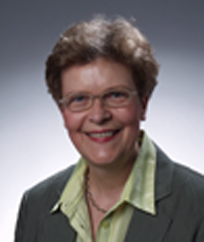 Born 1950 in Switzerland, living near Lucerne.
Studies in Social work, family-therapy, system consulting and supervision.
social-worker for 11 years in a psychiatric hospital for children and adolescent and in a multidisciplinary service for young children and their families.
From 1985 to 2011 professor at the Lucerne University of Applied Sciences and Arts, Department of Social Work. I taught communications, systemic social work and working with families.
From 2000 until 2011 leader of a Master of Advanced Studies course for systemic and solution focussed social work .
Now working as a supervisor, counselor and systemic consultant for organizations.
I got in contact with systemic ideas in 1973, during my studies of social work. In 1980 I did training in family-therapy and worked with families as a social worker. Systemic ideas seem very important to me for our profession. I never intended to become a therapist, I wanted to use systemic and later on solution-focused, constructivist ideas within the profession of social-work. I had a lot of possibilities to do this in my teaching, in supervisions and trainings and in my own practical work.
Lisa Werkmeister Rozas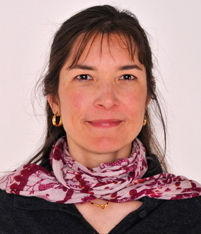 Lisa Werkmeister Rozas, is an Associate Professor in the Puerto Rican/Latin@ Studies program at the University of Connecticut School of Social Work in Hartford, CT. She received a Master's Degree in English Literature from the Catholic University of America. Before becoming part of the Uniersity of Connecticut faculty, Lisa was a clinical social worker for 10 years.  She earned her MSW and PhD from the Smith College School for Social Work and received a post-doctoral fellowship at the Yale University School of Medicine, Department of Psychiatry before accepting her position at the University of Connecticut in 2004.  Lisa teaches courses in human oppression, casework, and health disparities and serves as the chair of the Human Oppression curriculum unit.  Her areas of specialization include cultural competence/responsiveness, pedagogy and diversity, intersectionality, systemic oppression and health disparities, specifically issues of health as a human right and the influence discrimination, power and privilege have on health status.  Her interests in inter-cultural/inter-ethnic relations have brought her Europe and the Merseburg Hochschule to understand the various influences that migration, immigration, and in-migration have on national identity..
Michaela Judy

Born 1957 in Vienna, Austria. Studied literature and cultural management. Group dynamics trainer, supervisor and manager of an adult education center for more than 20 years. At present working as a personel developer and a project manager. Lectureships in adult education - universities as well as other institutions - and ASYS.
Member of ASYS, course director of the post-graduate course "Systemic Supervision" and "Systemic Managing Diversity" of ASYS. Several publications.
Mike Maas-Lowit
I am a lecturer in social work at the Robert Gordon University, Aberdeen, Scotland. I have a degree in social sciences from Glasgow University and a post-graduate qualification in social work from Aberdeen University. I have worked in residential child care and extensively in adult psychiatry, where my main interests lie. Since the late 1980s I have been involved in training and developing services for Mental Health Officers (specialist social workers with legal powers and duties under Mental Health Law) in Scotland.
My interests in systemic social work are both in the sphere of the individual in relation to politics and in the difficult, hard edge of individual relationships with law and big institutions.
In the little spare time I have, I have been trying to master the art of jazz saxophone improvisation for 30 years and, oddly, I have not improved in the last 29 of those years.
Robert Koglek
Born 1968 in Munich, Germany. Studied social work and social pedagogy. Holds an MA in social work; Started working as a practitioner in 1996 in refuges for asylum seekers and from 1999 on as a Group Manager in a statutory social service specialised for homeless adults and families in Munich. Started working 2009 in the London Borough of Hackney as a Consultant Social Worker in the Rapid Response Team. Moved to a Group Manager role for the Looked after Children Service in 2010 and is currently manager of the Professional Development Team.
Steve Hothersall
Steve has been at RGU since August 2004 having previously taught at the University of York and worked as a senior social worker in children's services in Aberdeenshire for a number of years, as well as practising as a mental health officer.
Steve is the course leader for the MSc/PGDip in social work and teaches across a number of courses and is also involved in continuous professional development within the school and the faculty. Steve is a member of the Editorial Board of the British Journal of Social Work (http://bjsw.oxfordjournals.org/) and maintains a practice base as a children's Safeguarder and a Curator ad litem.
Steve is also involved in research into the epistemological issues relating to knowledge of and for social work: what informs what social worker's do? He is also researching into how to develop a new pragmatic epistemology for social work, with a particular focus on the use of knowledge about attachment theory as an exemplar. Steve is also interested child protection, social policy and mental health issues as these relate to the effects of policy development and implementation.
In his spare time, Steve indulges his passion for the music of Ludwig van Beethoven and spends as much time as possible in the concert and coffee houses of Vienna and other European cities.
Walter Milowiz

Born 1947 in Styria, Austria. Studied physics and later psychology. Group dynamics trainer, supervisor and psychotherapist. Professor for psychology, counselling, systemic social work, project work and methods of social work at the Federal Academy of Social Work in Vienna, Austria 1979-2003. Lectureships at several universities of applied science and ASYS. Founder member and general secretary of ASYS. Founder and course director of the post-graduate course "Systemic Post-Graduate-Diploma for Social Work and Social Professions" of ASYS. Several publications.